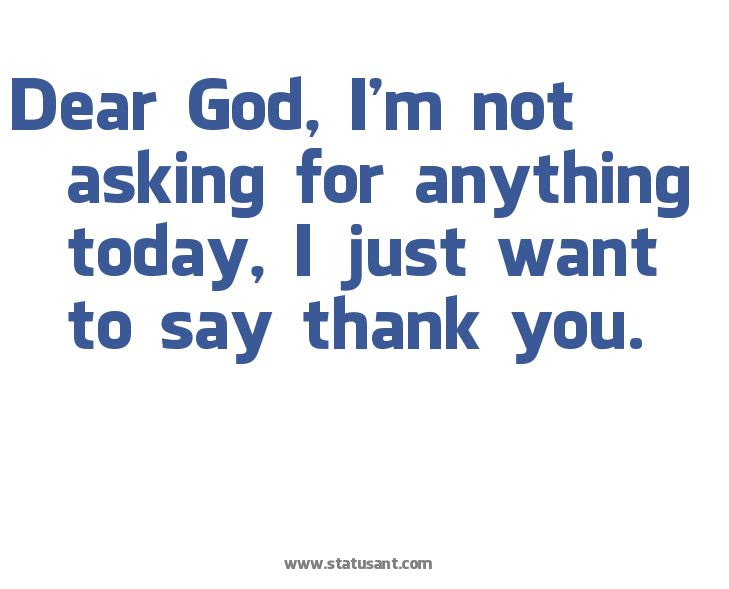 Psa. 138:1-3 I give you thanks, O LORD, with all my heart; I will sing your praises before the gods. I bow before your holy Temple as I worship. I praise your name for your unfailing love and faithfulness; for your promises are backed by all the honor of your name. As soon as I pray, you answer me; you encourage me by giving me strength. (NLT)

Let this day be a day of praise and thanksgiving unto the Lord for who He Is. Let this day be a day when you give Him praise just because you love Him. It does not matter what you are going through this day; it doesn't matter what the situation looks like, rise up heart filled with thanksgiving.

Show the Lord how much you love Him by praising Him in the midst of the trial. When you give Him thanks and praise Him in the midst of your storm, you are telling the enemy, he is defeated, and the Lord has given you the victory. Praise Me in and through every situation. When you are frustrated and discouraged, praise Me and sing a song of praise. That is how David found strength in the Lord; He praised the Lord.

Be encouraged this day. Rebuke that spirit of heaviness and put on the garment of praise. Lift up your and decree victory over the enemy! Tap into the joy that is already in your spirit and give God the praise. Laugh and smile. Rejoice and praise the Lord for how He has watched over you. Praise Him; for He is more than worthy to be praised.

Now, take time today to smile, and dwell in His presence. Rest in Him this day, and know that the joy of the Lord is your strength; and when you think about all that the Lord has done for you, give Him thanks and praise His Holy Name! O'Lord we give you thanks.
READ AND MEDITATE ON HIS WORD:


Psa. 145:2-3 I will praise you every day; yes, I will praise you forever. Great is the LORD! He is most worthy of praise! No one can measure his greatness.

Isa. 61:3 To appoint unto them that mourn in Zion, to give unto them beauty for ashes, the oil of joy for mourning, the garment of praise for the spirit of heaviness; that they might be called trees of righteousness, the planting of the LORD, that he might be glorified.

1Pe. 2:9 But ye are a chosen generation, a royal priesthood, an holy nation, a peculiar people; that ye should shew forth the praises of him who hath called you out of darkness into his marvellous light:

1Th. 5:16 -18 Rejoice evermore. Pray without ceasing. In every thing give thanks: for this is the will of God in Christ Jesus concerning you