Your cries have come up before My face, says the Lord. I hear you asking what to do when it seems that every time you begin the make some progress, the enemy rises up and defeats you again. Your heart cries for strength and victory, and yet you feel that every step forward is met with stiff opposition that sets you back three paces. I tell you, beloved, that you must not give up or allow yourself to become a victim and do nothing.
Refuse to panic or get into a state of feeling inadequate or worthless when things don't work out as you planned. The test here is to find out for yourself if you really trust Me with the details of your life. Pick yourself up from the place of disappointment and take the next step forward. Don't let the weariness of the moment cause you to want to give up.
You must fight the good fight of faith, and stand believing before the face of the enemy. Do not give up! I am on your side, and all the forces of heaven are behind you. Rise up, knowing that victory is assured. "Be strong in the Lord and in the power of His might." I am with you and for you. You only need to ask and believe for My mercy, favor, and grace; I will empower you to succeed in reaching your divine destiny.
Galatians 6:9 And let us not grow weary while doing good, for in due season we shall reap if we do not lose heart.
2 Cor 4:8-9 We are pressed on every side by troubles, but we are not crushed. We are perplexed, but not driven to despair. We are hunted down, but never abandoned by God. We get knocked down, but we are not destroyed.
DON'T FORGET TO VISIT MY NEW INSPIRATIONAL SITE FOR WOMEN
REFRESHING TIMES FOR WOMEN
http://thetimesofrefreshing.wordpress.com/
REMEMBER,..There is nothing you will face today that the Lord can't see you through.
Have a Jesus filled day,
Minister Shearon
NEW INSPIRATIONAL BOOKS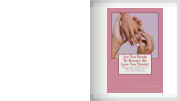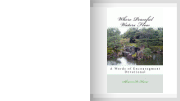 Read Now -

http://bit.ly/R6LMbE
Read Now -
http://bit.ly/TvebGB
chos91.wix.com/shearon-hurst
http://pinterest.com/ladyshearon/.com
Copyright © 2013 Chosen One Ministries, All rights reserved.
You are receiving this word of encouragement becaue you subscribed to
Chosen One Outreach Ministries daily word.